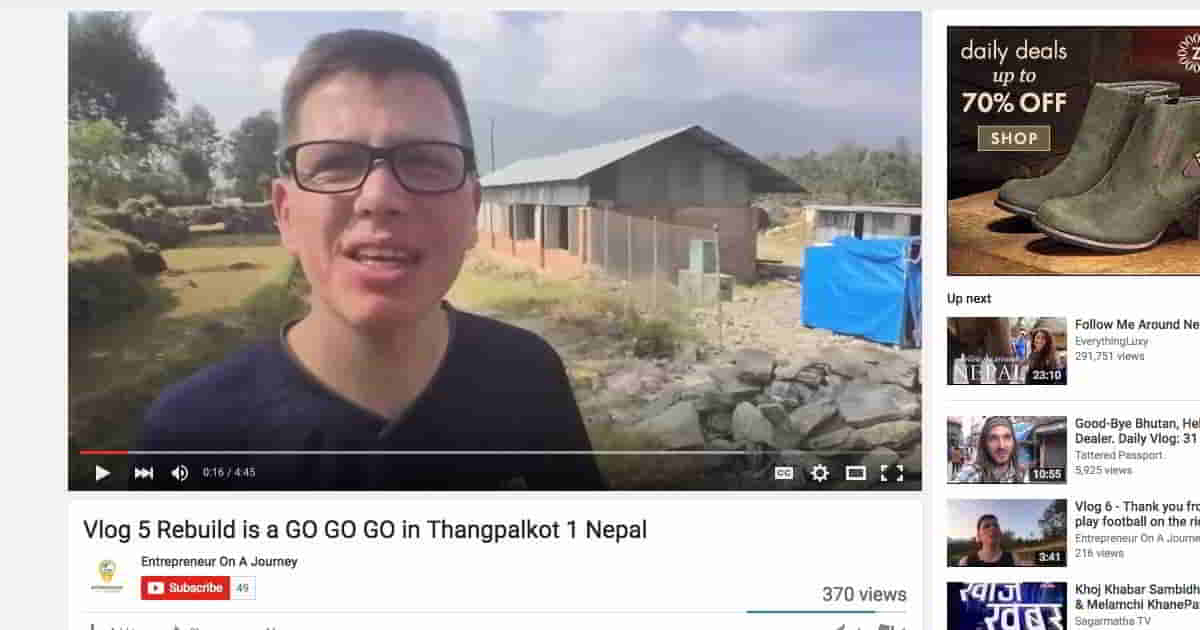 Someone is raising funds to help rebuild houses in Thangpalkot, COMMITTED's project site!
The man's name is Derek Cowen. I don't know him personally; I came across him on Facebook.
The fundraising drive says that he decided to travel after suffering from depression and almost taking his own life. On the road, he decided to help people when he realised happiness mattered more. The fundraising page has two videos, his website also has a video and his blog contained a number of posts, many of them vlogs.
I share with you the first the video featured in his drive partly because it features Taltuleshwori School, the school COMMITTED is rebuilding. Uploaded on YouTube in November 17, 2015, you'll see Taltuleshwori's Temporary Learning Center (TLC).
The following video, which appears on his website and uploaded only three weeks ago, goes into the details of what he is doing in Thangpalkot. Apparently, he lives in the village!
I am aware some may wonder why I am featuring the story of a random guy raising funds for the reconstruction of houses in COMMITTED's project site. It's simple really.
I for one believe that it doesn't matter who helps those in need; what matters most is that those in need are helped.
* * * * * * * *
DISCLAIMER

The fact that I have featured Derek and his work here does NOT necessarily mean that

I whole-heartedly endorse his mission and/or anything else he is doing

even remotely associated with that mission and/or that I can vouch for him.

If you decide to support him in any way, please do your own homework before doing so.

I offer these details for your information only.

* * * * * * * *
References:
Rebuild 86 homes in Nepal village. Derek's GoFundMe fundraiser page.
Help the Journey. Derek's homepage which as of now has just one video and a link to the above fundraiser page.
Entrepreneur on a Journey. Derek's blog which has a number of posts, most of which are vlogs.
Help the Journey Facebook Page.
Facebook Comments (see farther below for other comments)
comments