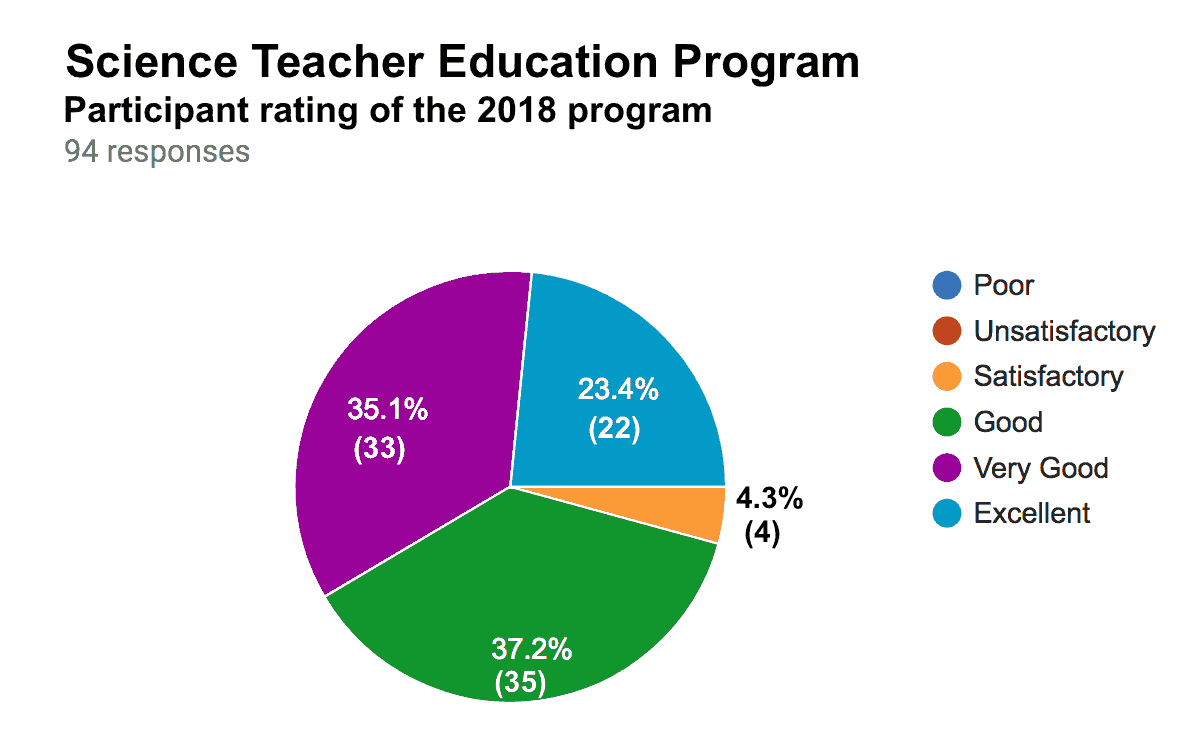 Everyday Science: Learn, to Teach; Teach, to Learn is an inspirational empowerment program for science teachers. Central to the program is the idea that as a teacher you have to be open to learning. The program helps teachers be open to learning: learning to teach science; learning to use local resources; learning to use their own interests, hobbies and skills; learning from the students to make science fun and pertinent.
Objectives
Everyday Science has the following three objectives:
To build a critical attitude towards education in general and science education in particular, and towards teaching, learning and doing science in the classroom
To introduce participants to higher level thinking skills as identified in Bloom's Taxonomy and how to impart them to students
To impart on teachers the importance, relevance, and value of themselves, their students, their locality, and readily available everyday objects and resources in science education
Program Structure
In this program participants will receive trainings and in-class support for a duration based on their needs.
The complete program consists of four components covering all three objective. Each component may involve an interactive multimedia presentation and/or activities that last anywhere from an hour-and-a-half to three hours.
And here's the important bit: A school can choose only the components they feel their teachers need. In other words, a school can opt for only one or two or more of the four components.
In other words, a school does NOT have to sign up for all four components. For instance, if a school is not concerned about teaching their children from a textbook but rather in imparting higher level thinking skills, they can forego component 4. If on the other hand, if a school wishes their teacher to just be concerned with teaching their students the materials in the prescribed textbook and pass tests and examinations, they can opt for only component 4!
In addition to participating in the activities and workshops that are part of the program, participants may also request the educator to observe their lessons and provide feedback, and/or to also conduct model lessons in their classroom in front of their students.
I have already started the program at two schools. If you are interested in how the first component I delivered at a school very recently was received by the participants, click here and scroll down. If you are interested in the testimonials to my past workshops, click here, here, and here.
About Me, the Teacher Educator
I am a former international science teacher with extensive international education and teaching experience spanning almost a dozen different countries. Please browse through my Science blog for some examples of the kind of things I used to do with my students. A graduate of United World College of the Adriatic (IB Diploma), Italy, Grinnell College (BA), USA, and University of New South Wales (Dip. Ed.), Australia, I have taught in countries as diverse as the US, Malawi, Azerbaijan, Vietnam and Qatar, amongst others.
Teachers Inspire and Empower!
As a teacher, if you enjoy teaching, you will enjoy learning. If you demonstrate an enthusiasm for your job, your students – the very perceptive individuals that they are – will notice. What you do – to teach and to learn – will rub off on them, naturally improving the learning outcomes of your students and thereby raising the quality of science education!
Fees and Schedule
Please email me at dorje[dot]gurung[at]gmail[dot]com for details.
What do you think?
(Visited 285 times, 1 visits today)
Facebook Comments (see farther below for other comments)
comments