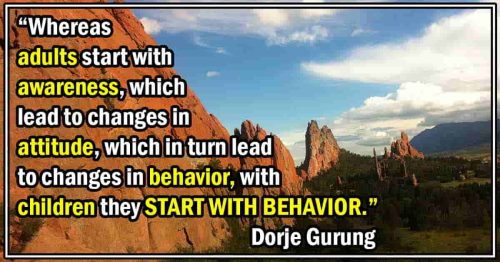 When behavioral changes have taken place in an adult, we say that change has really taken place. When enough adults change their behavior, society changes.

Behavioral changes in adults, however, is a three step process and that's why it does NOT happen readily or easily or quickly. It start with awareness, which then leads to changes in attitude, which in turn leads, finally, to changes in behavior.

What's interesting about children, however, is that they start with behavior, which adults can instill in them by modelling.